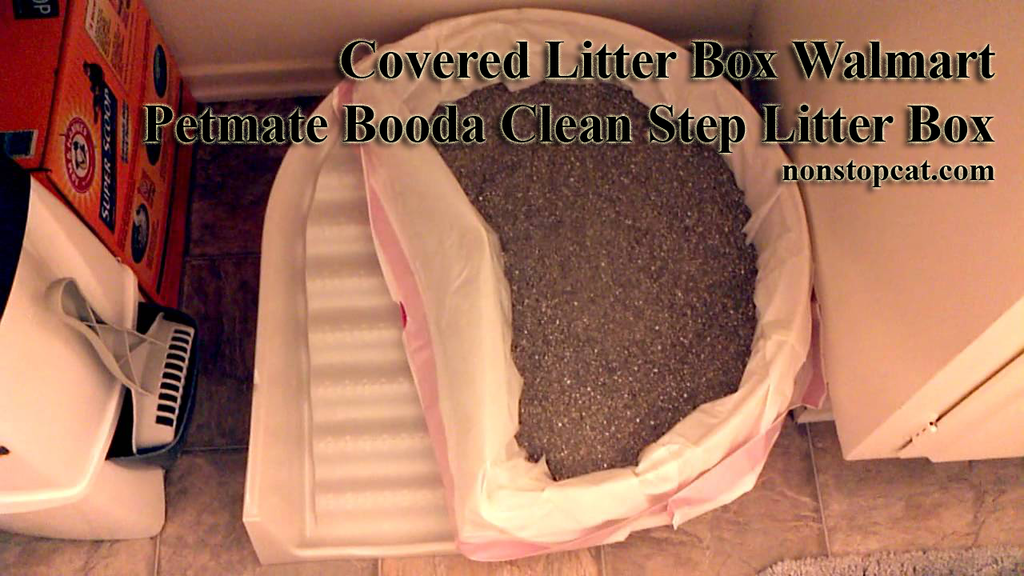 Walmart Cat Litter Box – Walmart can be your reliable place to find the right litter box. There are a lot of options available when it comes to cat litter box at Walmart with the clear information of the product descriptions, price, color options and size to meet your needs. Below, we have listed the best Walmart Cat Litter Box.
1. Petmate Booda Clean Step Litter Box
The company provides it with different options and colors. You can choose bronze or silver. It is recommended for you if you need an innovative litter box. It can control litter scatters and dust. It is designed with a clean step ramp with litter scatter. Once your cat steps, litter is still in the box, not on the floor. It is good to keep litter in its place. What you get is a clean step litter dome and stay clean liner.
2. Purina Tidy Cats Breeze Cat Litter Box System
It is a good option for multiple cats. It helps you to control the odors in your home, especially with the pull-out tray to hold the disposable cat pads and it can absorb urine.
The litter box has 99% of dust-free design. You can purchase the litter pellets and cat pad refills as a backup. It is an excellent choice as the indoor litter box for cats to minimize tracking.
3. Van Ness Cat Litter Pan, 1 Pan Large
It is also available as Walmart Cat Litter Box we can recommend at this time. It is a smart option for your home. The litter box is constructed from 20 percent of recycled content. It is eco-friendly litter box with the large design. You can place it in your bathroom or in the desired area. Even though it is constructed from high impact plastic, this litter box is odor and stain resistant. The front has lowered design to make your cat easily access it.
4. Omega Paw Self-Cleaning Litter Box
It is one of Walmart cat litter boxes with high popularity. It is a manual cat box that eliminates the use of hand scooping and cleaning the box manually. The design makes it similar to the automatic litter box. To clean the box, roll the unit back and forth. It is easy to do with easy motion. It doesn't require filters or electricity. It is also recommended for multiple cats.
5. Littermaid LM980 Mega Self-Cleaning Litter Box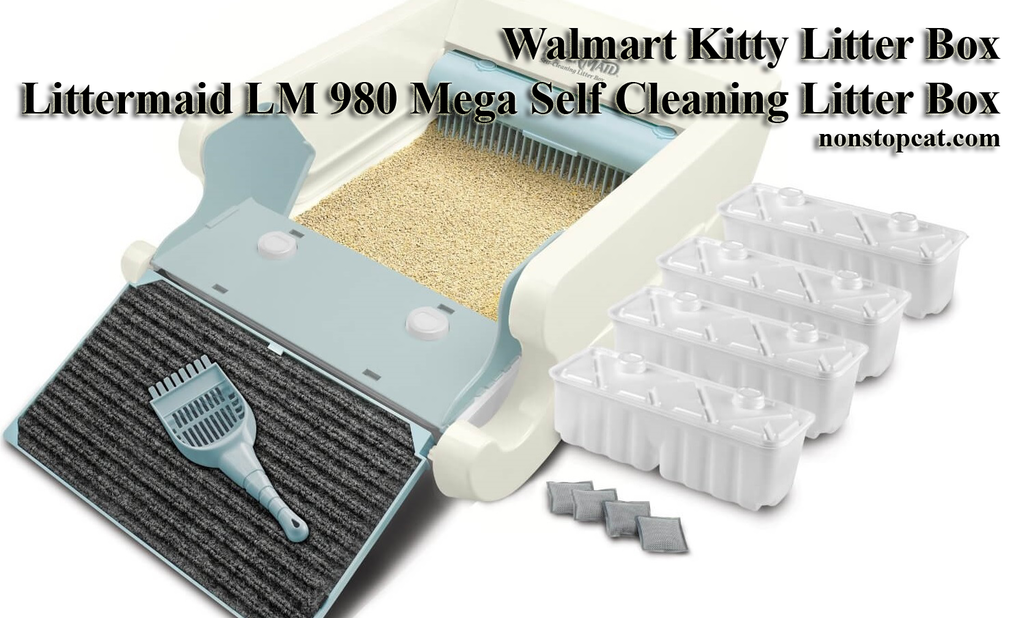 It is our last option of Walmart cat litter box that sounds great for multi cats less than 15 pounds. The high wall design will keep the waste in the box and far from the floor. The automatic rake is removable to make you clean it easily. This litter box has motion sensors you can activate for the cleaning cycle. It has safety bar that will prevent the rake from blockage. It works with the help of dual power option. It is recommended for pregnant mothers, disabled cat owners, busy people and others. The size is ideal for larger cats. It can be your choice if you are tired of scooping up the waste that left behind.
Those all the options of our best Walmart cat litter box. It is all about the needs you need to cover when it is about choosing the best option.
Incoming search terms :
anything
cat litter at wallmart
Walmart cat litter