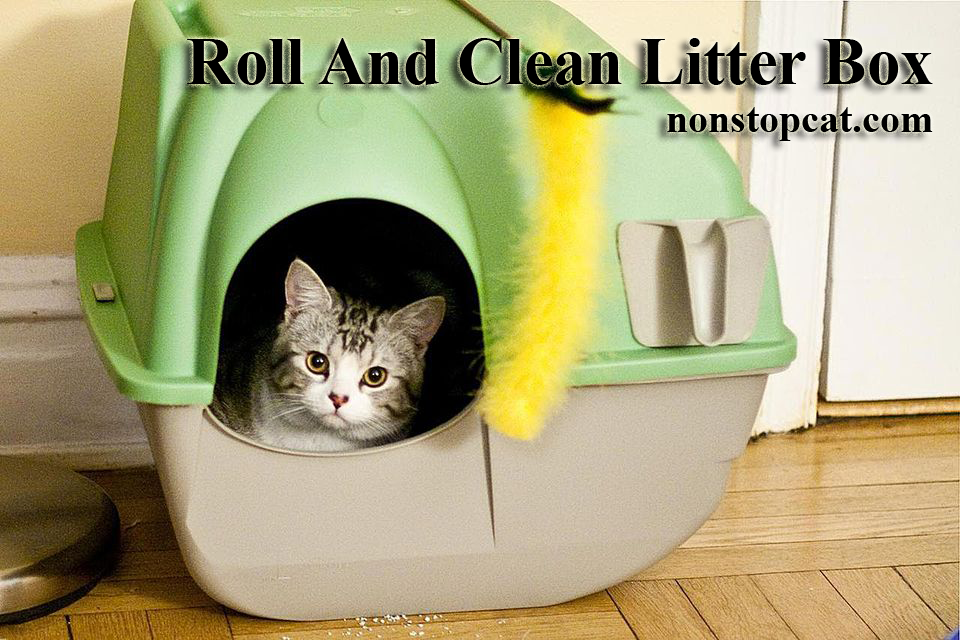 Rolling Cat Litter Box – For a cat owner, there is nothing better than having a litter box that makes their life easier. Most of us have tried all styles from traditional manual to automatic with electrical outlet versions. Right now, they find the right answer that is by having rolling cat litter box.
If you don't have any outlet nearby, you can take the Litter Spinner for your cat. But, it seems not recommended for big kitties. The solution is to use the Omega Paw Roll 'n Clean Self-Cleaning Litter Box. It is a large litter box that is easy to clean. It is good for giant kitties with several advantages.
Rolling Cat Litter Box, Omega Paw
It is a self-cleaning litter box with rocked and rolled method to clean the box. The motion makes the soiled litter fall into the tray. Simply, pull the tray out and clean it to a garbage can. Or, you can use a Litter Genie. It is tricky to assemble the product. You must be careful to do it. Otherwise, it can leak when you clean it.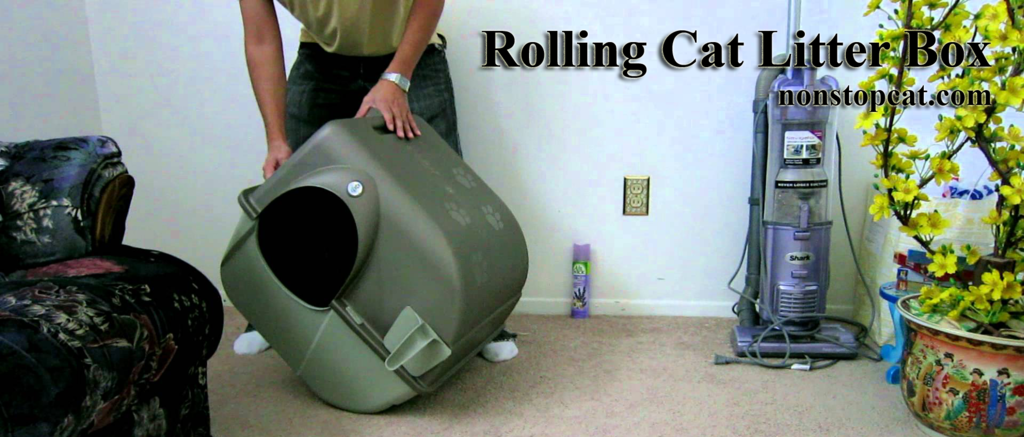 The design of the omega paw self-cleaning litter box large is large enough that even supports a big cat. You can place it in a spot where you had the old litter box. The box has enough depth to keep the waste and the shape prevents cats to make a mess.
Using Omega Paw Self-Cleaning Litter Box
It requires a little practice to use this litter box. It helps you so you don't have to clean the litter manually in the disposal tray. Roll it to the right slowly and the pause lets the litter go into the grates. Next, roll it back to the left and put it down. Level off the litter to finish this cleaning process.
At first, it can be a little bit frustrating to use the box since you have to clean it in the disposal tray if you do not do it properly. But, if you don't mind to stick with it and keep learning the knack, it is easy to clean the litter.
Rolling Cat Litter Box
It is a good rolling cat litter box because you can clean it easily without placing it near an electrical outlet. It offers wide possibilities. But, the bad thing is the size. For you who are living in a limited space, the design is too large and tall. Therefore, it is recommended to place it in enough room so you can roll it effectively to clean the litter box.
To use this litter box, you will need a litter that can clump tightly. It is better to use a traditional clumping litter such as Tidy Cats, or other natural litters including the World's Best.
It is a very handy litter box that can be a useful cleaning solution. It is also durable with its affordable price for many cleanings. Even if you have to do some work like rocking the box and pulling out a disposal tray, it is better than scooping out the waste. See also about Mod Cat Litter Box.
Incoming search terms :
stop cat rolling in litter tray