How To Stop Male Cats From Spraying – All cats neutered or not male or female have urine spraying to mark their territory. It is the sign of their stressful situation. At that time, they spray urine to higher their self-assurance, dealing with the emotional stress and it is also the part of their strategy to relax. How to stop male cats from spraying helps you to train your cats, help and stop them for a relapse in this behavior.
Below is the complete guide to stopping this behavior on your cats.
How Do You Stop Male Cats From Spraying With Finding The Medical Issues
The urine-marking is possible as the part of the medical problems especially for the male cats. Male cats with a urinary tract infection or a blockage can be detected when the cat suddenly rejects to use the litter box and he spends a lot of time to urinate. He also licks his genitals. For some cats, they will urinate and cry in front of you to start their business just to tell you that there is something wrong.
How To Stop Cat From Spraying With Understanding About Mating Behavior
In intact cats, they have extremely strong willing to spray. The easiest solution is to get them neutered or spayed before there is problem if the cat is five months of age. If you adopted an unneutered adult cat, it is important to fix him immediately. The neutering is important to solve marking problems. It means that the longer you wait the bigger risk to deal with the marking behavior.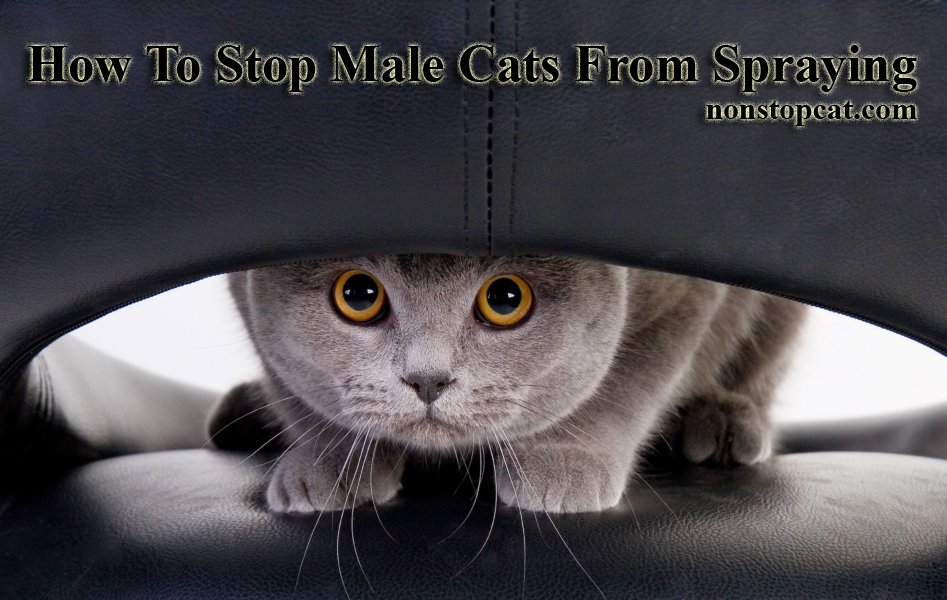 How To Stop Male Cats From Spraying With Identifying Stress
Cats cannot tolerate even slight changes of environment such as a new pet, a baby in your house, the absence of caretaker, the strange cat in their backyard and other things that sometime we do not notice.
How To Stop Male Cats From Spraying
When your cat marks his territory with urine, it is the sign of dealing with stress. They are anxious and spraying is the solution to relieve this situation. It is the simplest way to tell you about his anxiety. This also works on how to stop cats from spraying outside your home.
In case that your cats show the medical problems, we suggest you to meet your vet as soon as possible. It is because the urinary tract problems are painful, yet fatal for his life. The untreated urinary track can damage their organ due to the toxins that cannot be released by their system. It means that the problems need urgent treatment.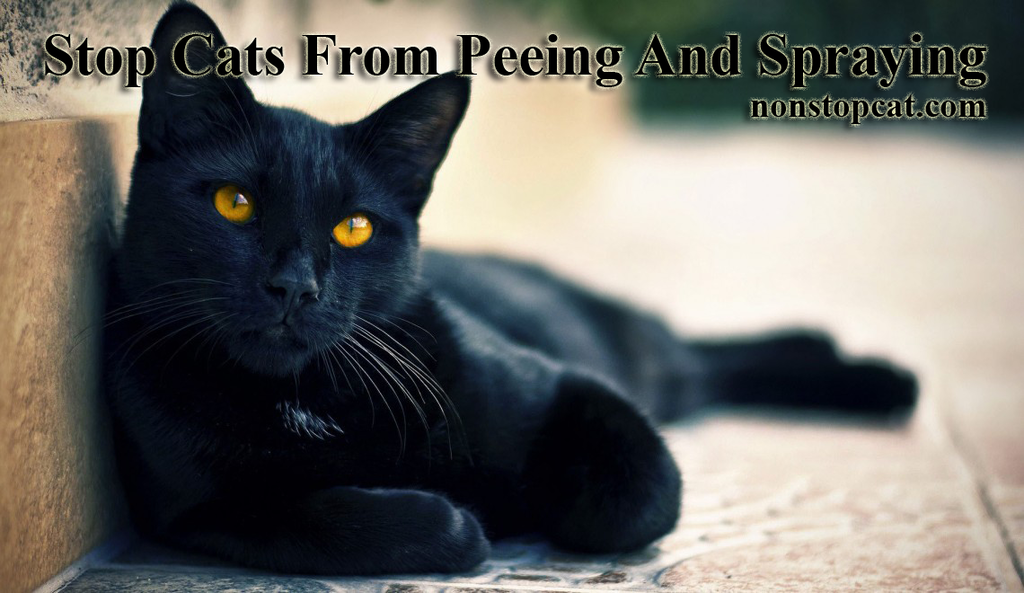 How to stop male cats from spraying? There are some solutions you can start. First, find the culprit. It is important to isolate the cat to see the inappropriate behavior whether it stops or not during the isolation period. If you can keep the cat in an isolated room and he does not spraying anymore, it means that the spraying behavior is the sign of his stress and anxiety.
Another way you can do is about providing food-safe fluorescent dye to his food. This helps you a lot because the dye can glow in his urine in a black light.
In short, cats spray is something normal as their way to communicate with others. Mostly it happens to male cats that have not been neutered yet. Hormone can be the factor in the marking behavior. How to stop male cats from spraying can be by identifying the culprit and solve it.