Cat food for allergies come with some ingredients that can trigger the response of the immune system. It is not the same as food sensitivity. Commonly, food sensitivity affects your cats' digestion such as diarrhea and vomiting, but for food allergy, it leads to a skin issue. If you find your cats itchy, it is possible if there is something wrong with the food ingredients that make them in trouble. It is not your fault.
Based on some research, it is possible for cats to develop allergies even if they have eaten the ingredients in their lives without any issues. The main cause for allergies and sensitivities can be the food additives, but there is not enough evidence. Most cats are allergic to dairy, whitefish, lamb, and beef. Below is the list of some cat foods to deal with allergies.
Blue Buffalo Basics Limited Ingredient Diets – Best Cat Food For Cats With Allergies

Blue Buffalo is popular by providing the wide option of fine-quality products from fresh ingredients with high nutritious level. There are four products they provided for both dogs and cats.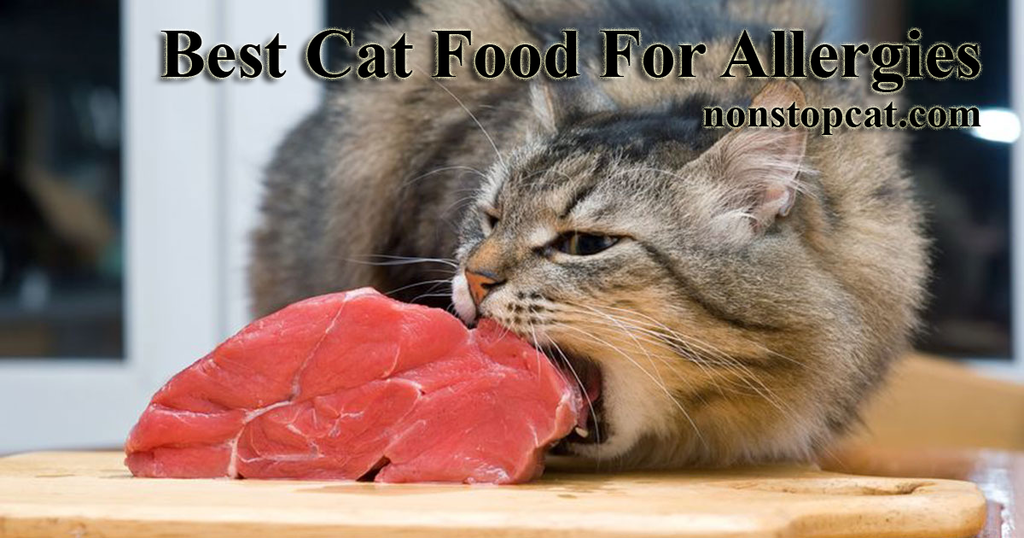 Blue Buffalo Basics can be your best hypoallergenic cat food. It contains limited ingredients with four dry food formulas, three are for the adult cats and one is for the senior cats. The three options are the Grain-Free Duck and Potato, Grain-Free Fish and Potato, and Grain-Free Turkey and Potato.
Cat Food For Allergies
These flavor options are also available in wet foods. The product diets do not contain corn, dairy, soy, eggs, and wheat. All Blue Buffalo's pet foods are designed without any artificial flavors, preservatives, and colors.
Merrick Grain-Free Limited Ingredient Diets – Best Cat Food For Skin Problems

There are three dry food formulas they can provide and four wet food options. The foods have a high level of protein from salmon, turkey, and chicken for the dry food and the addition of duck flavor for the wet food. It contains a single source of protein to make sure that your cats get the vitamins and minerals.
These products are free from gluten and grain carbohydrates including peas and potatoes. It works for healthy digestion with the dried fermentation products. It has no artificial colors, flavors as well as preservatives.
Nature's Variety Instinct Limited Ingredient Kibble – Food For Cats With Skin Allergies

It can be the best option of Cat Food For Allergies for your cats. It is available in two dry food formulas and five canned food formulas. The company provided two flavor options in kibble form with the main ingredient of turkey or rabbit to give a primary protein source in high-balanced ingredients for all ages.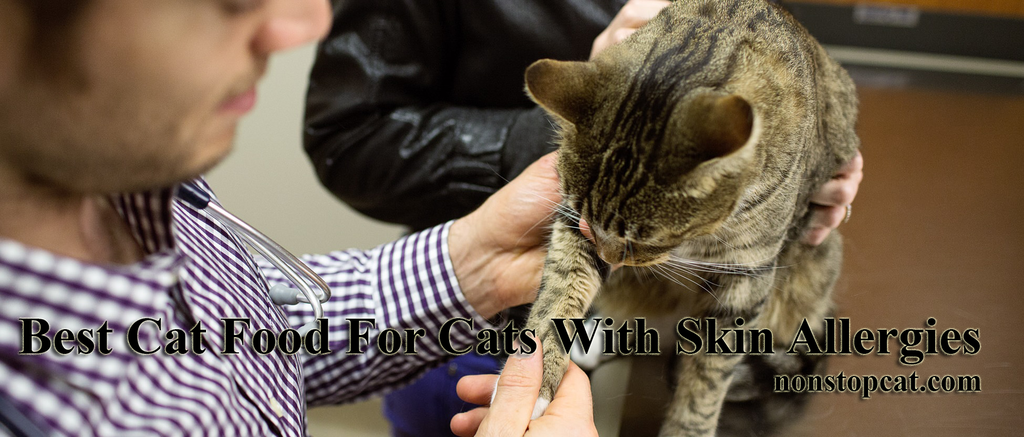 The foods are grain-free, made of tapioca and peas for digestible carbohydrates. They also have five different canned food options such as turkey, duck, lamb, rabbit, and pork. These wet food formulas have limited ingredients for gluten-free and grain-free.
To treat food allergies in cats, your vet can be a big help. She can figure out if your cat has a food allergy and she can recommend you the right cat food for allergies. It is better to choose grain-free or limited ingredients on the cat food. It is because the products are safe for cats with allergies. Grain-free on cat food means it does not contain wheat, soy, corn or other things that can cause reactions in your cat. For cat food with limited ingredients, it comes with the alternative or proteins including duck, turkey, and salmon.
For cat with hairballs, you need this information Best Cat Food For Hairballs.